Stargazing in our California Backyard
Tuesday, April 16, 2019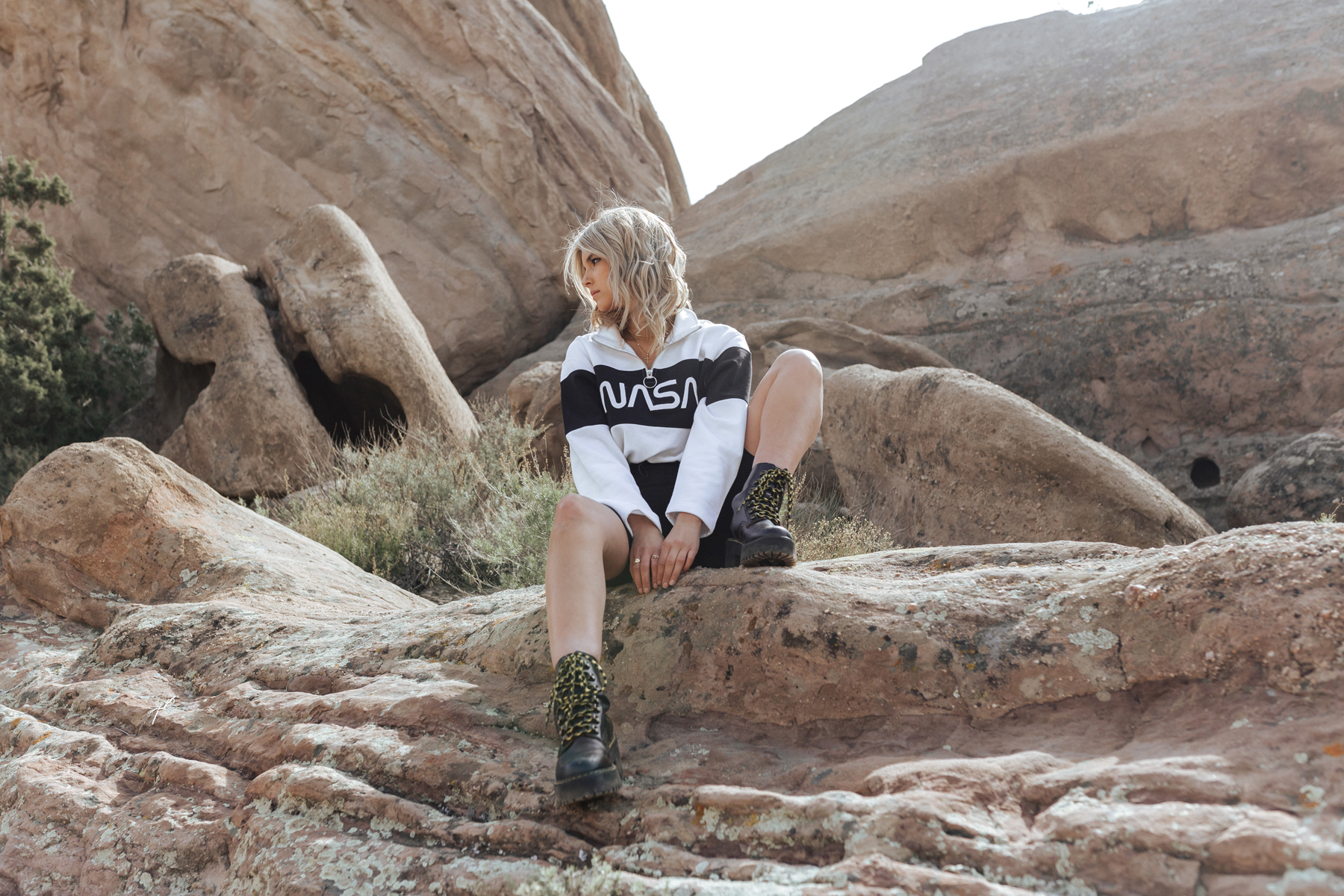 Looking up at the stars has been part of our human existence dating back to the earliest civilizations. The stars and the cosmos are one of our biggest wonders, and going outside to stargaze is one of the most inspiring and magical ways to keep our imagination alive. Here in California, we are lucky to house a few spots where we are able to sit back and watch the vibrant night sky. Whether it's on a weekend getaway, or a day trip within the city, there are places nearby to gaze up and wonder about our universe.
Griffith Observatory - Los Angeles
Photo Credit: Griffith Observatory
Right here in LA, near the Hollywood hills is the Griffith Observatory. A classic destination for locals and visitors. Take a closer look at the sun, the moon and visible planets using the variety of telescopes available for day or night viewing. You can also visit exhibits and see live shows at the Planetarium. Take a closer look at our solar system, go explore!
More info below:
http://www.griffithobservatory.org/
Vasquez's Rock Natural Area Park
Chosen as the location shoot for our latest NASA capsules, we absolutely love this park for its surreal views right here in our backyard. The incredible slanted rock formations found here look like something straight from outer space. A quick getaway to disconnect from the day to day and connect to nature, definitely worth the daytrip. Although this park is not open at night time, you are able to camp overnight. Most definitely worth checking out!
More info below:
http://parks.lacounty.gov/vasquez-rocks-natural-area-and-nature-center/
Joshua Tree National Park
Photo Credit: Hannah Schwalbe
Known for its stunning rock formations and unique vegetation, this National Park is a must on our list! On a new moon, a few constellations as well as the Milky Way are visible in the night sky. Joshua Tree is a surreal place both during the day and night and an attraction for many photographers. Here at Desert Dreamer this is one of our favorite spots to plan a fun weekend adventure!
More info below:
https://www.nps.gov/jotr/index.htm
Death Valley National Park
Photo Credit: Tyler Nordgren
You're in for an adventure with this one! Rugged canyons, salt flats, sand dunes and unforgettable night skies. Gaze at the Milky Way, follow a lunar eclipse or a meteor shower or simply ponder our place in the universe under one of the best places to stargaze in the country. The Death Valley National Park is located within the Mojave Desert near the Nevada state border, and it is a sought out destination for stargazers looking for an adventure and a truly unforgettable experience. There are a few astronomy programs that take place within the park on a regular basis as well as a ranger-led program in winter and spring. Makes for a perfect long weekend getaway!
More info below:
https://www.nps.gov/deva/index.htm
Topanga State Park
Photo Credit: Karina Anastasia Roche
Many LA locals are familiar with the canyons and trails of this state park. Located in the Santa Monica Mountains, it is home to not only many different hiking trails but also a great view of the dark north sky and a surprising number of stars. At the top of Elephant Rock, you can watch the moon rise and glisten over the ocean. This is one of our favorite spots. You wouldn't even believe you're still so close to the city!
More info below:
https://www.parks.ca.gov/?page_id=629
Hope you enjoyed a little run down of some of our favorite spots to stargaze in this beautiful state we call home! Share with us some of the best places you've explored on the comments below!
xoxo Desert Dreamer 
For more overall tips on stargazing like conditions, cameras, and events visit:
Collection 2019
Sale 70% Off
Title for image